Member Information
This area will be used for information about specific members. This is a great way to keep up to date on how fellow members are doing. We could also have links to members personal web sites.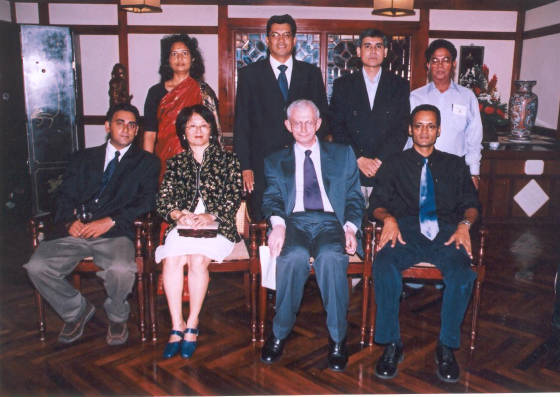 UKCAC Executive Committee 2004-5.
First Row- Dr R. Ramessur (President), Ms C Ah Fat (Secretary), Dr J Kirkland (Executive Secretary CSC), Mr N Kistamah (Vice President).
Back Row- Ms S Rughoo (A. Treasurer), Dr R Jeetah and Dr S Rosunee (Treasurer).
Dr Roshan T Ramessur, Founding President UKCAC- Mauritius Chapter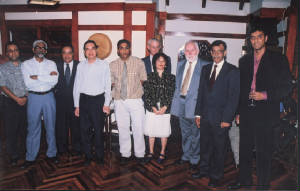 UK Commonwealth Alumni, Dr J Kirkland and Mr M Plumb, Deputy British High Commissioner.
(Mr G Sonah, Dr P Veerapen, Mr J Dinan, Dr A Chan Chim Yuk,Dr J Kirkland, Ms C Ah Fat, Mr M Plumb, Mr S Munbodh and Mr S Mihdidin)
Former Scholars -Mr Mihdidin, Mr J Chang, Mr J Dinan, Mrs Chang , Mrs J Dinan and Prof G Mohamedbhai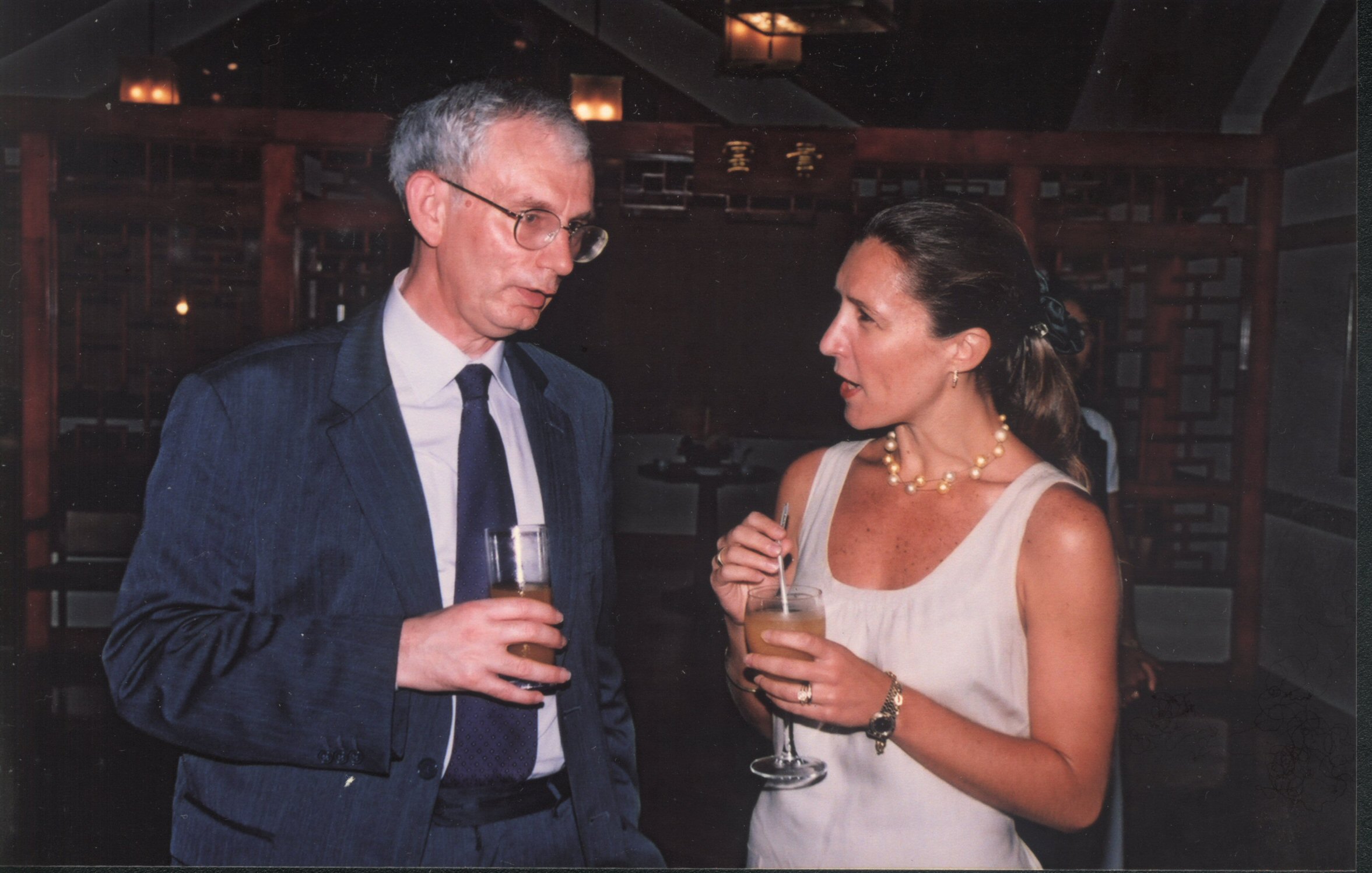 Dr J Kirkland and Mrs Geraldine Koenig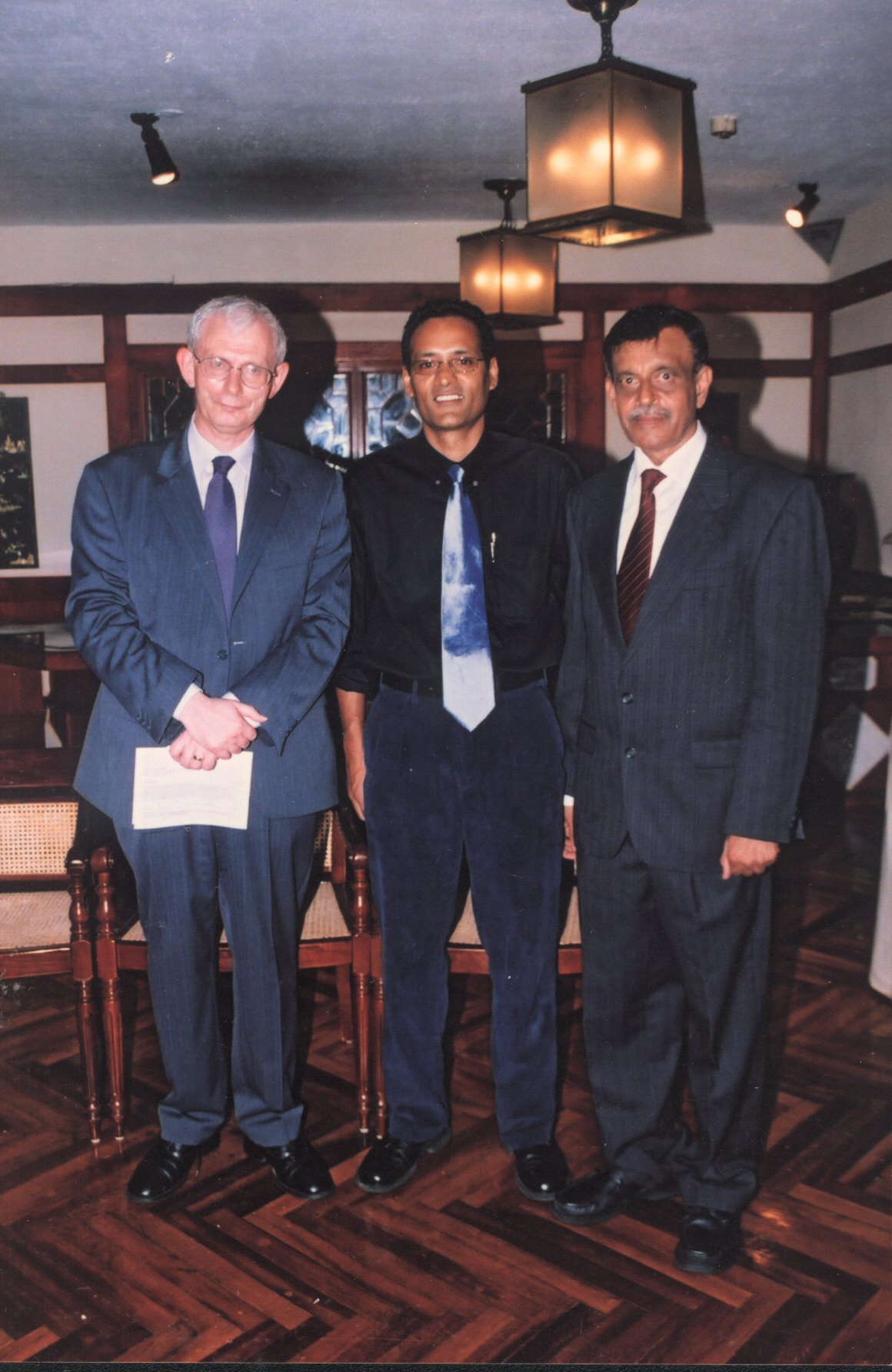 Dr J Kirkland, Mr N Kistamah, Vice President UKCAC and Mr S Munbodh




Recent Events

In this column we may review past events and how successful each of them was.

CSFP Reception, Sofitel Imperial, 13 April 2004



Dr J Kirkland, Mr S Minja (Tanzanian Scholar) and Prof G Mohamedbhai, ACU Chair



Mr M Plumb, D. British High Com, Dr R Ramessur President UKCAC and Prof Mohandas Vice Chair ACU



Dr A. Sambhoo, Dr P. Veerapen, Dr A. Chan Chim Yuk and Prof V. Hookoomsing



New UK Scholars- Mr N Kistamah, Mr S Mihdidin, Mr M Moore ACU, Ms A Saddul



UK Commonwealth Scholars and Fellows

(Dr A Samboo, Dr R Ramessur, Dr R Jeetah, Dr S Rosunee,Mr N Kistamah, Dr K Permalloo, Mr G Chan, Ms G Koenig, Ms A Saddul, Mr Lan Hing Po, Mr G Sonah and Dr P Veerapen)



Former UK Commonwealth Scholars and Fellows.

(Mr L Li Yuet Cheong, Ms S Rughoo, Mr J Li, Mr K Chan, Ms Kistamah, Ms L Ramessur,Dr A Samboo, Dr R Ramessur,Dr R Jeetah, Dr S Rosunee and Mr N Kistamah)